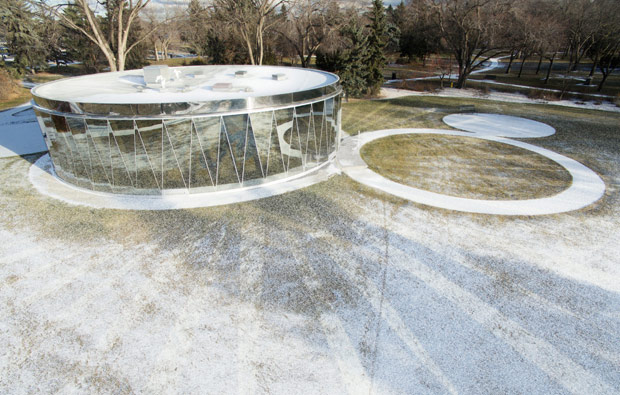 Borden Park Pavilion

Edmonton
Category: Small Projects
Project Owner: The City of Edmonton
Architect/Interior Designer/Landscape Architect of Record GH3 Pat Hanson
Structural Consultant: Chernenko Engineering Ltd.
Mechanical Consultant: Vital Engineering Corporation
Electrical Consultant: A.B. Electrical Engineering Inc.
Contractor: Jen-Col Construction Ltd.

The Project | Jury Comments
An accomplished piece of architecture, this park pavilion establishes contextual significance through the well researched history of the park. The building's dematerialized and evanescent quality is achieved through mirrored glass cladding that reflects the foliage of the surrounding trees, enhancing the verdant aspects of the park while imposing minimally on the landscape. However, the pure geometry of the circle is problematic: the entry sequence lacks resolution, and the relationship between the two circular shapes – internal and external – could have been developed further.