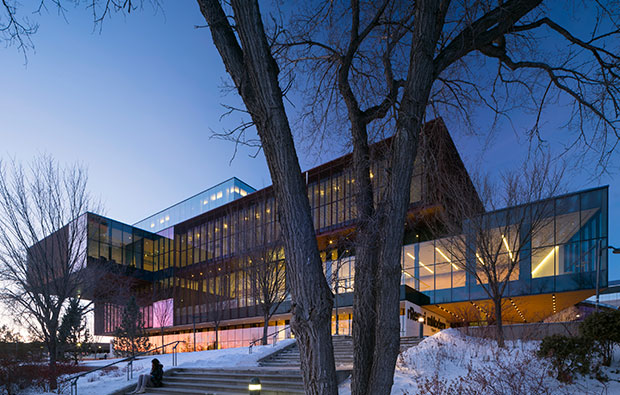 Remai Modern

Saskatoon, Saskatchewan
Category: Recent Work
Project Owner: City of Saskatoon and Remai Modern
Architect/Interior Designer/Landscape Architect of Record: KPMB Architects (Design Architect); Architecture49 (Prime Consultant); KPMB Architects (Interiors); PFS Studio (Landscape Architecture)
Structural Consultant: Entuitive
Mechanical Consultant: Crossey Engineering
Electrical Consultant: Mulvey + Banani International (Alberta) Inc.
Contractor: EllisDon
Additional Consultants: Lundholm Associates Architects (museum planning), Transsolar (climate), Turner & Townsend cm2r (cost), Daniel Lyzun & Associates (acoustics), Aercoustics Engineering Ltd. (vibration), Mulvey + Banani (security, IT, AV), Enermodal (LEED), MMM Group (civil, transportation), Leber | Rubes (building code), karlssonwilker inc. (signage), Tillotson Design Associates (lighting), Kalzen Foodservice Planning & Design (food service).
Jury Comments
This new museum for Saskatoon is a major achievement and the city is deserving of a project of such high quality. The jury also hopes that more top design projects will be built and submitted from Saskatchewan in the future.
●
Iconic building for Saskatoon that becomes a landmark.
●
Impeccable interior detailing and execution of where material finishes and systems meet. Interesting to see how the building's massing strategy of horizontal datums of the architecture translate to the views from the building and striations of water, land and city context beyond.
●
A stacked series of orthogonal blocks that lift the gallery away from the River, offering views beyond. Connections to the site at grade level look to be evolving.